A Little About Me
I am an avid skier and previously represented England competing internationally as a slalom specialist and sponsored freestyle skier. My interest in Podiatric medicine stemmed from my love of sports and a prior job as a specialist ski boot fitter. This role included producing custom insoles for: ski boots, snowboard boots, running footwear and cycling shoes.
Whilst studying for my degree I was employed by the University orthotics lab to manufacture custom orthotics for private Podiatrists and faculty members.
I undertake regular research and professional development. Currently, I am studying to become a Member of the Faculty of Podiatric Medicine for the Royal College of Physicians and Surgeons (Glasgow).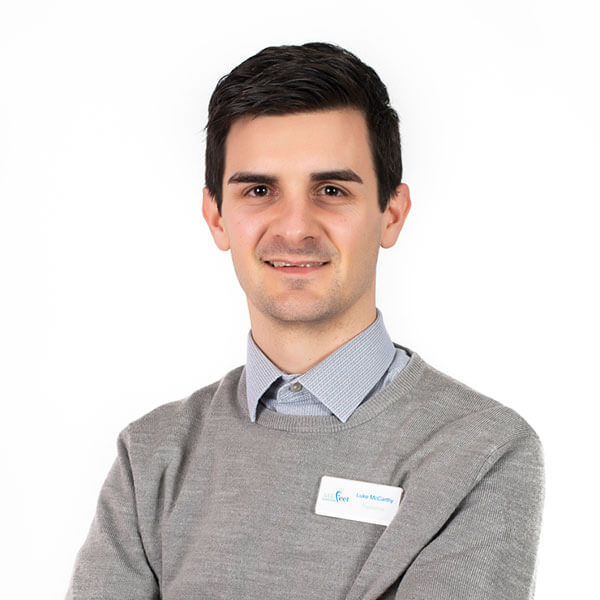 Area of Special Interest
Foot & Ankle Injury diagnosis and rehabilitation
Prescription Insoles and Orthotics
Joint Mobilisation and Manipulation
Nail Surgery
Verrucae Surgery
Medicine and Foot & Ankle Surgery
Research
Qualifications
First Class (Hons) Degree in Podiatric Medicine – University of Northampton
Entitlements – Prescription only Medicine and Local Anaesthetics
Currently studying to sit the final exam for the Royal College of Physicians and Surgeons (Glasgow) in Podiatric Medicine
Professional Membership
College of Podiatry (MCPod)
Health and Care Professions Council (HCPC)
Additional Information
POM- A: Prescription Only Medicines – Administration (Local Anaesthesia)
POM-S: Prescription Only Medicines – Sale and Supply
Joint Mobilisation and Manipulation
Verrucae Surgery